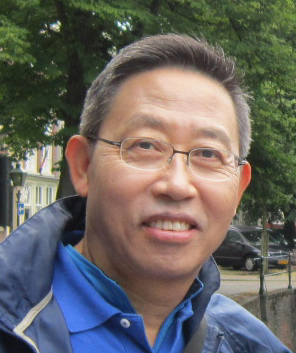 Choi, Kyu Yong
Professor

Chemical and Biomolecular Engineering
Maryland Energy Innovation Institute

1208B Chemical and Nuclear Engineering Building

EDUCATION
Ph.D., University of Wisconsin—Madison, 1984
BACKGROUND
Kyu Yong Choi has been a member of the Department of Chemical and Biomolecular Engineering since 1984, and was an affiliate of the Institute for Systems Research (ISR) from 1993 to 2004. He leads the Polymer Reaction Engineering Laboratory, which focuses on polymerization kinetics, polymerization reactor/process modeling, control, and optimization. Dr. Choi has won numerous awards, including the DuPont Young Faculty Award and the NSF Presidential Young Investigator Award at the start of his career, and the Sigma Xi Contribution to Science Award more recently. He is an elected member of the National Academy of Engineering of Korea and the Korean National Academy of Science and Technology. His work in industry includes collaborations with major corporations such as Exxon Chemical, DuPont, Dow, Eastman Chemical, Solvay, Honeywell, and Shell Chemical; as well as major chemical companies in Europe, Asia, and South America.
HONORS AND AWARDS
1984 DuPont Young Faculty Award
1986 Presidential Young Investigator Award (National Science Foundation)
1992 Engineering Achievement Award (Washington Academy of Sciences)
2000 Elected to Membership, National Academy of Engineering of Korea
2001 Elected to Membership, Korean National Academy of Science and Technology
2001 Contribution to Science Award (Sigma Xi, University of Maryland Chapter)
2001 Cooperative Research Award (LG Chemical Company)
2006 Elected Fellow/Permanent Member, Korean Academy of Science and Technology
Polymer reaction engineering.
Professor Choi's research group, based in the Polymer Reaction Engineering Laboratory, have attained a level of excellence in polymer reaction engineering research through the development of new modeling techniques for a variety of industrially important polymerization processes. They include: slurry and gas phase polymerization of olefins catalyzed by transition metal catalysts, investigation of free radical polymerization kinetics, nonlinear dynamics of polymerization reactors, dynamic optimization of copolymerization processes, model-based on-line estimation and control of polymerization reactors, modeling of melt and solid-state step-growth polymerization processes.
The group is currently working on the development of new polymerization technology to synthesize polymers for electronic display applications. Novel heterogeneous polymerization techniques are developed to make polymers that can be directly applicable to LCD- type display devices. Polymerization in confined geometries is also a new research direction the group takes to take advantage of the progress in nanotechnology. The group investigates the polymerization kinetics in nanoscale pores that have a controlled pore structure. Heterogeneous polymerization of styrene is also investigated through experimentation and theoretical modeling.
As the polymer industry is changing rapidly in the U.S. and abroad, Professor Choi's research program is also targetting advanced electronics materials, nano-structured materials, and energy related problems. He is particularly interested in developing new polymeric materials synthesis technology for display devices, including flexible display systems that are expected to be the next big development in display technology. His group is also pursuing studies in reaction engineering and control aspects of fuel cells.