Tether to Speak at Commencement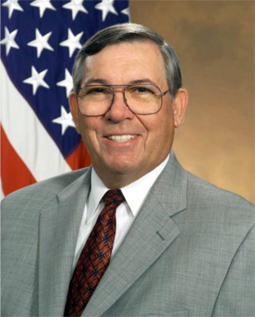 Anthony J. Tether, director of the Defense Advanced Research Projects Agency (DARPA) from 2001 to 2009, will be the Clark School's commencement speaker at the school's ceremony in the Cole Student Activities Building at 12:30 p.m. on Thursday, December 22.
Tether is now with The Sequoia Group, which provides program management and strategy development services to government and industrial clients.
Prior to serving as DARPA director, Tether worked with The Sequoia Group as well as SAIC, Ford Aerospace Corp/Loral Corporation and the Department of Defense.
The Clark School's student speaker will be civil engineering senior Chelsea Sprague.
The University Commencement will take place at Comcast Center on the evening of December 21 at 7 p.m. The university's commencement speaker will be astronaut and UM alum Richard Arnold.
Published December 2, 2011