Zachariah Joins ChBE Faculty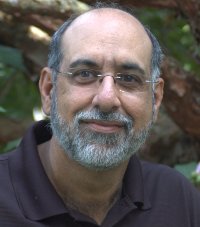 The Department of Chemical and Biomolecular engineering (ChBE) is pleased to welcome Professor Michael R. Zachariah to its faculty. He will hold a joint appointment in the Department of Chemistry and Biochemistry.
Zachariah earned his Ph.D. in chemical engineering from the University of California, Los Angeles in 1986. Prior to joining the University of Maryland faculty 2003 with appointments in the Department of Mechanical Engineering and the Department of Chemistry & Biochemistry, he was a professor at the University of Minnesota and the leader of the Reacting Flows Group at the National Institute of Standards and Technology (NIST).
"We're very excited to have Professor Zachariah join the department," says ChBE professor and chair Sheryl Ehrman. "He is a wonderful educator and an internationally recognized innovator in the field of aerosol science and technology."
Zachariah's notable accomplishments include his pioneering development of new characterization tools for studying nanoparticles, and of a one-of-a-kind mass spectrometer for the study of ultra-fast condensed state reactions. His research group, the UMCP/NIST Co-Laboratory for Nanoparticle Based Manufacturing and Metrology, currently focuses on the development of analytic tools, dubbed "Nanolytics," used to probe the behavior and function of nanoparticles and nanowires; and on the use of aerosol-based synthesis of new materials with applications in the fields of energy and medicine, including targeted cancer therapies.
Zachariah has taught courses on a variety of topics including nanoparticle and aerosol dynamics, reaction engineering, microelectronics processing, physical measurements, particle engineering, and combustion. His honors include a Sinclair Award from the American Association for Aerosol Research for sustained excellence in aerosol research and technology; the Clark School's 2011 Senior Faculty Outstanding Research Award; and a Bronze Medal from the United States Department of Commerce for superior federal research.
Learn More: Visit Professor Zachariah's web site
Published July 31, 2013