UMD Alumni George Robinson Parlays Chemical Engineering Degree into Eco-friendly Business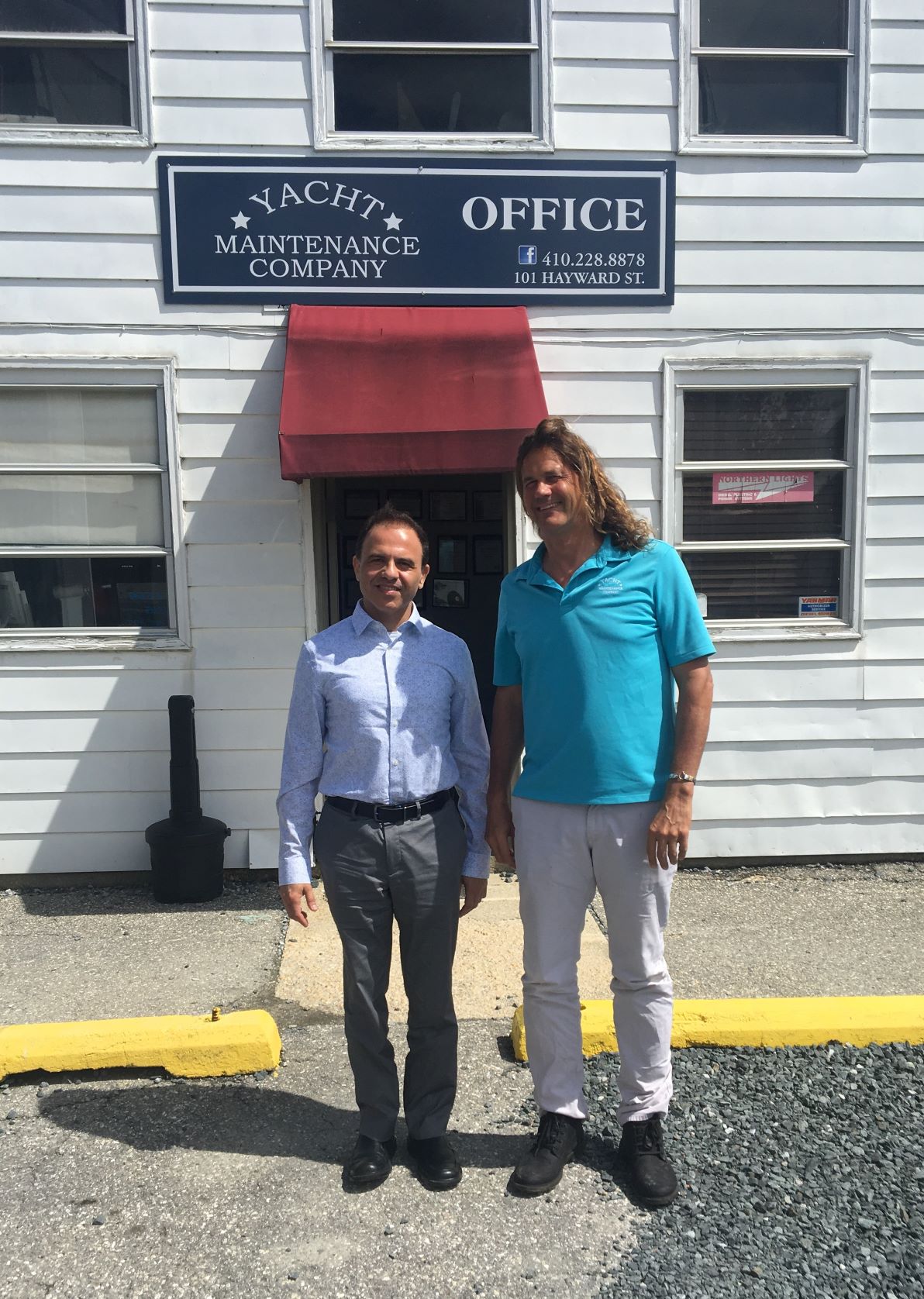 The entrepreneurial spirit runs in George Robinson's blood. Robinson (B.S. '87), originally from Seaford, Del., moved with his family to Cambridge, Md. at an early age. Growing up on the eastern shore provided summers full of crabbing and other forms of farming as a means of subsistence. Robinson also worked for his father's company, a chemical distribution business, which fostered an interest in chemistry and engineering at a young age.
"My father distributed in a five state region and excelled at customer service. He had such a positive influence on my life."
In high school, George had no idea what he wanted to do for a living, but his parents insisted he earn a college degree.
"Having always had a knack for math and science, in addition to problem-solving, I chose chemical engineering, thinking I would follow in my father's footsteps," Robinson said. "The University of Maryland was a good, affordable in-state school, which provided the best value for the cost of tuition."
Coming from a small, rural town, adjusting to life in College Park, and on campus, took some time for Robinson. His first semester on campus was a struggle, and he recalls having to retake an entry level ChemE course during his sophomore year, consequently putting him on the five-year track.
"It actually ended up being a good thing," said Robinson, "the additional time provided plenty of opportunity to get my act together!"
George participated in intramural basketball, AIChE, and worked as a campus shuttle driver to cover the cost of tuition. He spent his summers as a truck driver, becoming more familiar with Maryland and coastal landscapes. And he never missed a Maryland basketball or football game during his tenure. Even now, Robinson continues to make the trek from the eastern shore to support the UMD athletic programs.
"Sports in general help to solidify and bring all different kinds of people from various backgrounds together and helps to generate pride in a university," Robinson stated. "It's important to have both strong academics and athletics at a university - I'm proud that UMD has both."
George received his bachelor of science in chemical engineering in 1987 and immediately started working for his dad's company, Robinson Chemical Company. Then in 1994, he started his own company – Intercoastal Trading – which focused more on packaging water treatment chemicals and distributing them to companies in the Delmarva Peninsula. Most of Intercoastal Trading's products are liquid, transported from Baltimore or New Jersey manufacturers. With the Clean Bay Initiatives, the company focus' on products geared towards reducing nitrogen and phosphorus.
In 2015, Robinson purchased the assets of a local boatyard company with a small crew of ten employees. Although many locals and other business owners in the area discouraged him from acquiring the company after the original owner died, Robinson decided - after completing a spin class early one morning - he would take the venture on.
"I remember that spin instructor talking about the resistance on the bike - he said if you don't test yourself, you'll never know how far you'll go," George recalled. Such a mantra - combined with education, an entrepreneurial spirit and passion - served him well.
"There are so many hurdles and challenges in life, so it's important to have a passion for what you do - that and a little technical expertise can take you far," said Robinson.
In addition to technical expertise, George recommends taking a few business courses at UMD. "I was lucky to learn so much from my dad - knowing how to manage people, all different types of people, is an important skill to have. To current engineering students: try not to stress, or to focus solely on academics. Enjoy the entire university experience - it'll be over before you know it!"
Published September 27, 2019