Ribbon Cutting Ceremony Offers ChBE a Fresh Start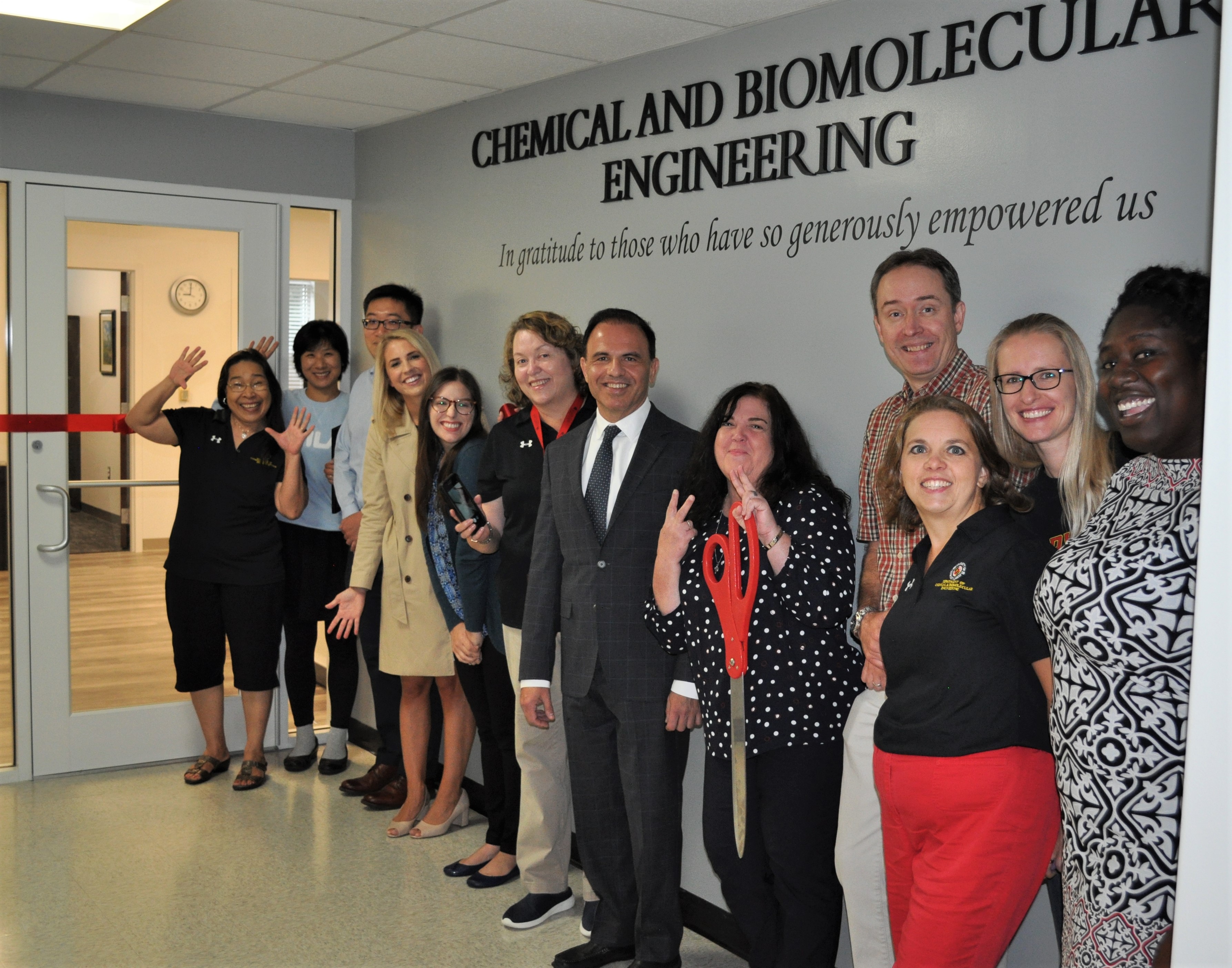 Using a large pair of scissors with Maryland-red handles, A. James Clark School of Engineering Dean, Darryll Pines, cut a red ribbon last Friday morning to commemorate the opening of the recently remodeled Department of Chemical and Biomolecular Engineering (ChBE) suite.
Located on the second floor of the Chemical and Nuclear Engineering building, the remodel, which started in June, was completed in time to welcome faculty members, staff and students back to campus for the start of the fall 2019 semester.
Roughly $100K was spent to better meet the needs and expectations of employees, students and visitors alike. The refreshed suite offers a contemporary feel, with grey accents and plenty of light.
"The building is nearly 70 years old, and our space was in desperate need of a face-lift," said Kathy Gardinier, ChBE Assistant Director for Undergraduate and Graduate Studies. "The office is so much more open now, and has a more welcoming atmosphere. We'd like to thank Dean Pines for funding the remodel, and doing the ribbon-cutting honors – we couldn't have done it without him!"
Published September 17, 2019