Innoworks Offers Summer Camp Workshop for Disadvantaged Kids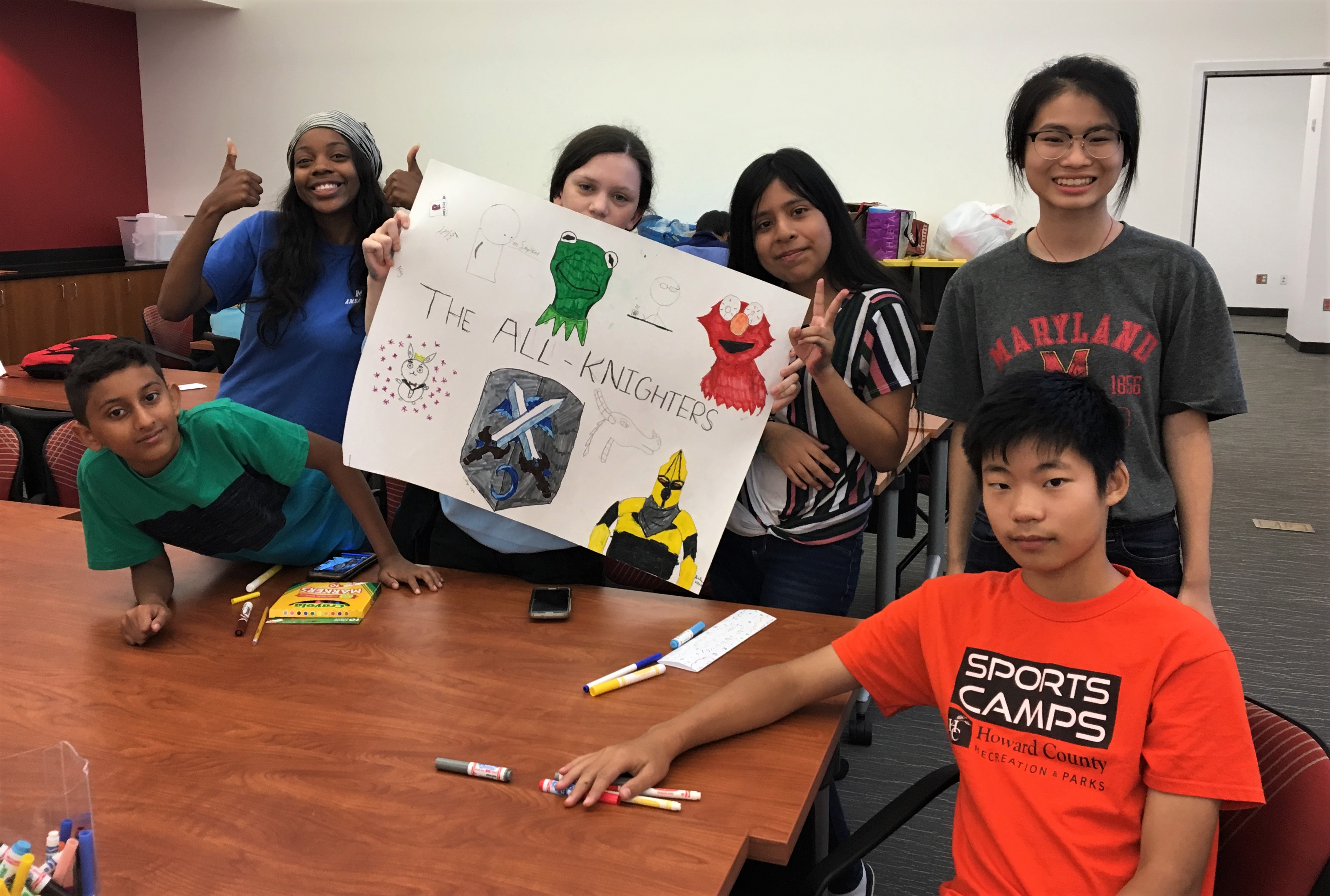 For the 11th year in a row, the University of Maryland student-led program, InnoWorks, offered a week-long STEM workshop to Prince George's County middle school students during the month of August. This free, summer program aims to inspire underprivileged youth to study science, technology, engineering and math by teaching them fundamental problem-solving skills and promoting teamwork.
This year's theme was "Making Sense of Senses" in which students were able to learn more about human sensory systems. They participated in activities such as using rice and plastic wrap to test their own model ear drums, and microwaving marshmallows to find the speed of light. Additional projects included a Crime Scene Investigation, which allowed campers to explore the field of forensic science, and an Egg Drop Challenge, in which campers were responsible for engineering a capsule to prevent an egg from cracking when dropped from high heights.
InnoWorks co-directors Aaisha Jamiluddin (junior, Public Health Science) and Ada Wong (senior, Physiology/Neurobiology and Psychology), advised by ChBE Associate Professor Nam Sun Wang, organized this year's curriculum.
"After learning about InnoWorks' mission in 2018, I joined in hopes of contributing to their meaningful impact in the local community," said Wong. "Many young students aren't given the opportunity to explore their interests in STEM, especially those who come from low-income families. InnoWorks strives to bridge this gap by organizing an annual summer camp, with a priority given to students who qualify for the free and reduced lunch program."
Lunch was generously donated by The Bagel Place in College Park, for the fourth year in a row, and from UMD's STAMP catering.

More information about us can be found at www.umcpinnoworks.com, or by contacting Professor Wang (nsw@umd.edu).
Published September 16, 2019