Srinivasa Raghavan and Leah Borden Win UMD Life Sciences Invention of the Year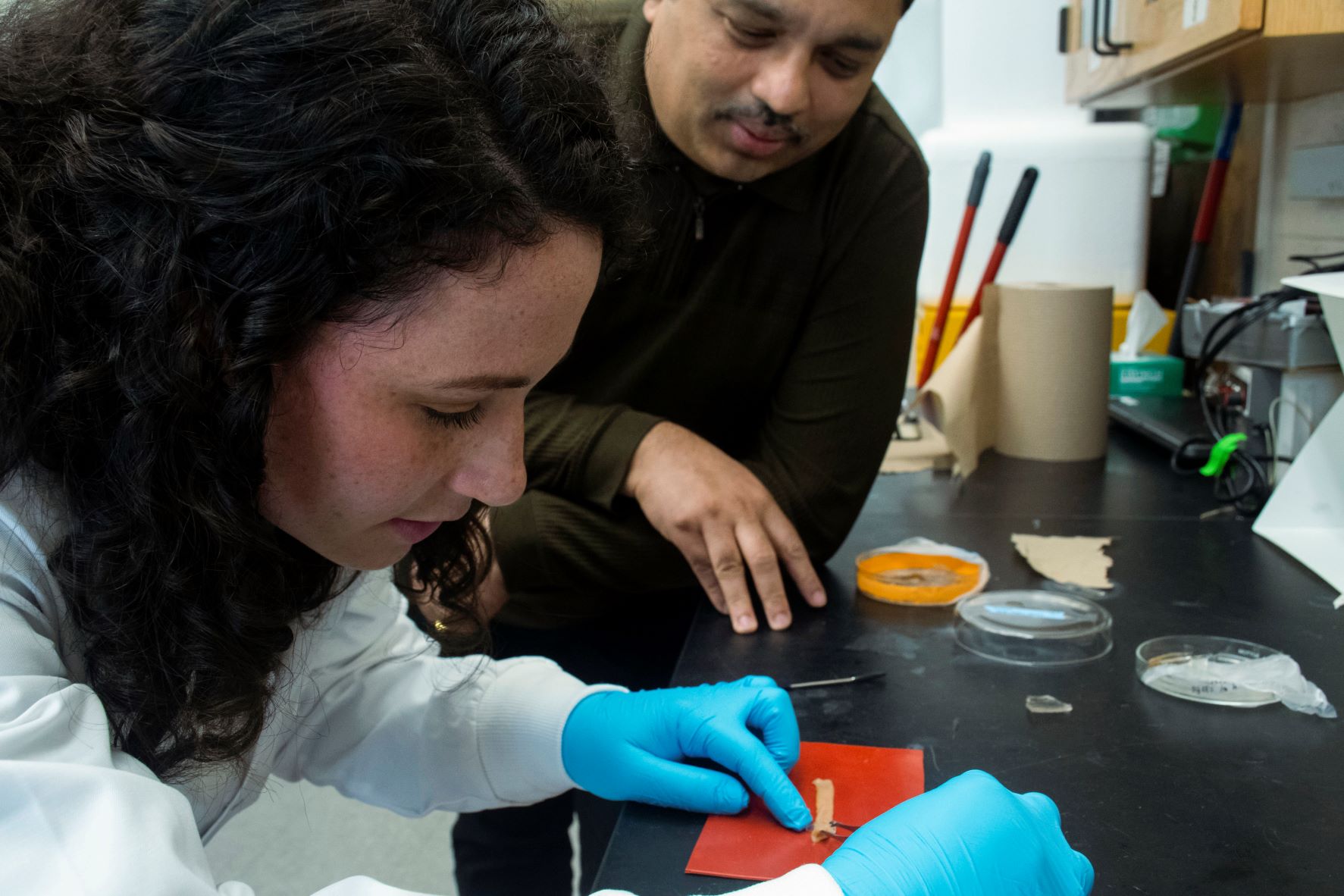 Srinivasa Raghavan, a professor in the University of Maryland (UMD) Department of Chemical and Biomolecular Engineering (CHBE), and CHBE Ph.D. Student, Leah K. Borden ('22), won the 2022 UMD Invention of the Year Award in the Life Sciences category for their technology, "Suture-free Repair for Surgery, Cuts and Wounds."
Many surgeries conducted to repair and connect tubular tissues, such as arteries or intestines, fail because of badly-sewn sutures, or fragile body tissues. To help circumvent this problem, Raghavan and Borden developed a method to streamline the suturing process and move it beyond traditional needle and thread with a biocompatible polymer gel (i.e., hydrogel) that can attach to tissue and strongly adhered using an electric current, slightly more than that from a standard 9-volt battery. The researchers call this phenomenon "electroadhesion." These electroadhered gel-patches — easily removed again using the same "electric switch" process — provide a seal over cuts, or openings, in tissue, while a gel "sleeve" could rejoin pieces of a severed tube. This technique — a potential gamechanger in many industries — could replace sutures in surgical settings, also having applications in soft robotics, 3D printing, the automotive industry and beyond.
The duo were recognized at this year's Innovate Maryland event in early May.
Related media:
At Innovate Maryland, Pines Heralds Turning 'Expertise Into Action' - UMD May 3, 2022
Published May 4, 2022