Leonsis Leads Off Whiting-Turner Lectures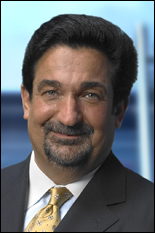 Ted Leonsis, vice chairman of AOL LLC, will kick off the spring semester of the Whiting-Turner Lecture Series on March 29 at 5 p.m.
In his lecture, "Shift Happens," Leonsis will discuss how the Internet can meet the demanding needs of today's consumers.
The lecture will take place in the Kim Engineering Building lecture hall (Room 1110) and will be preceded by a reception at 4:30 p.m.
For more information about this lecture and the Whiting-Turner lecture series, please visit the series web site.
Published February 20, 2007