Jesse Matthews is 2021 Undergraduate Researcher of the Year and NSF GRFP Recipient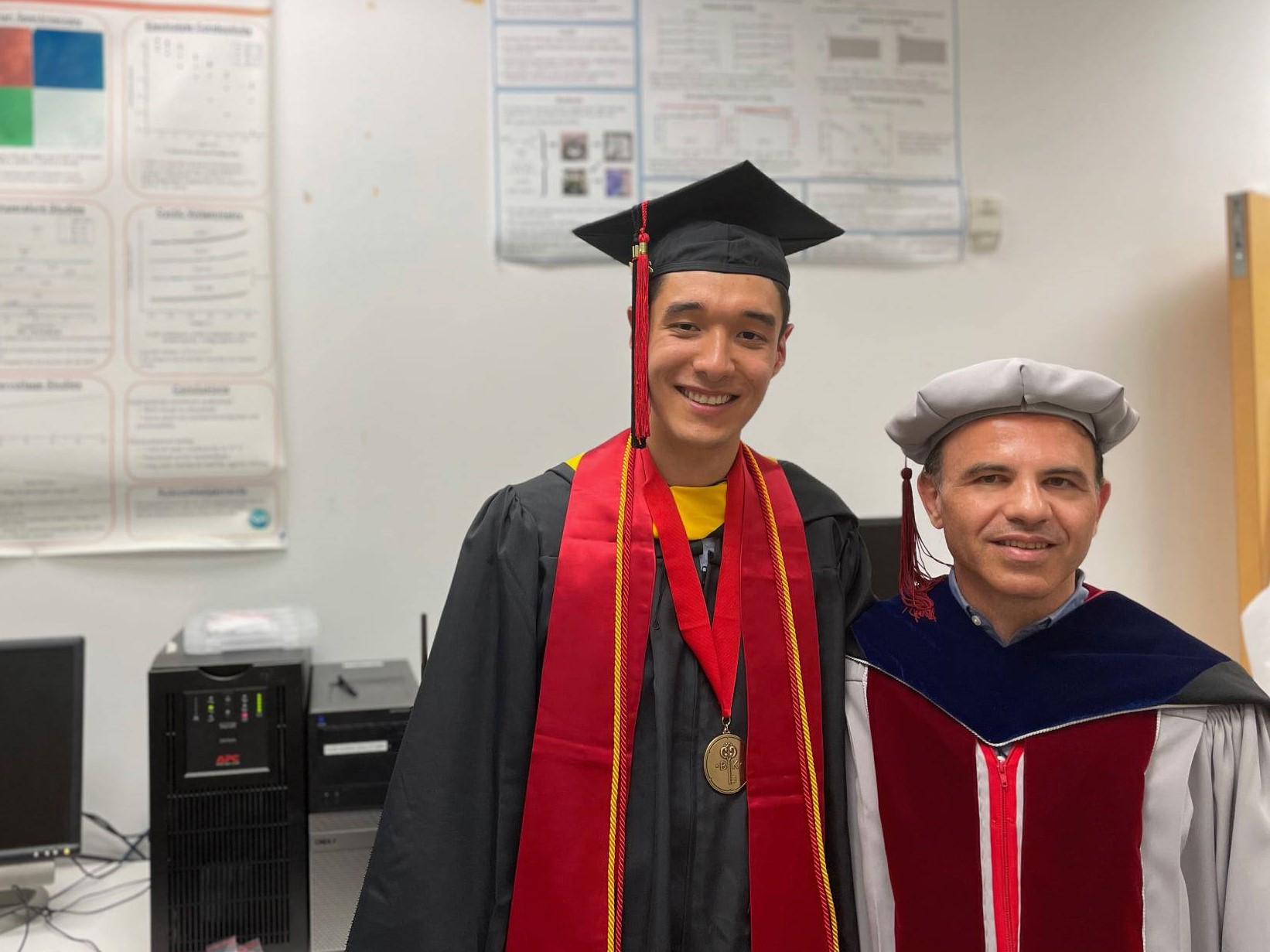 Jesse Matthews, currently an undergraduate student majoring in both chemical engineering and mathematics, has been selected as a 2021 Undergraduate Researchers of the Year at the University of Maryland (UMD) and as a National Science Foundation (NSF) Graduate Research Fellowship Program (GRFP) recipient.
Matthews has received a number of awards during his tenure, including the Goldwater Scholarship for Excellence in Education and the Dinah Berman Memorial Award offered by the Clark School of Engineering. He has served as a mentor in the ESTEEM/SER-Quest Summer Research Program over the last few years, is a member of the University Honors Program and the Kofinas Research Group.
His current research is focused on developing solid-polymer electrolytes for lithium-ion batteries.
"State of the art lithium ion batteries use liquid electrolytes, which are flammable and can result in battery fires and explosions," said Matthews. "Our aim is to develop a non-flammable solid polymer electrolyte, which could enable safer batteries with higher energy densities -- these batteries could be used in various applications, from consumer electronics to biomedical applications."
Matthews, advised by Peter Kofinas - professor and chair of the UMD Department of Chemical and Biomolecular Engineering (ChBE) - is on track to graduate this spring. He is set to begin his Ph.D. program in chemical engineering at Stanford University in the fall.
This UMD recognition, which typically provides the opening ceremony of Undergraduate Research Day, includes an award of $1000 and a plaque. Due to the pandemic, a multimedia presentation to celebrate all of the honorees' accomplishments will be distributed instead. The NSF GRFP offers three years of financial support including an annual stipend of $34,000 and a cost of education allowance of $12,000 to the institution.
Published May 3, 2021