ChemE Undergrad Wins 2021 Hollings Scholarship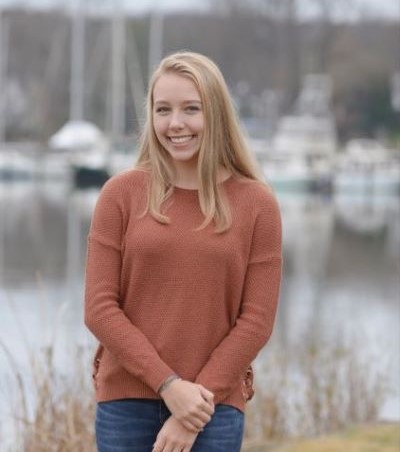 Reese Barrett, a current sophomore student in the University of Maryland (UMD) Department of Chemical and Biomolecular Engineering (ChBE), was recently awarded the Ernest F. Hollings Undergraduate Scholarship provided by the U.S. National Oceanic National Oceanic and Atmospheric Administration (NOAA).
The Scholarship recognizes outstanding students majoring in a discipline related to oceanic, environmental, biological, and atmospheric sciences; mathematics, engineering, remote-sensing technology, computer or information science; physical and social sciences including geography, physics, hydrology or geomatics. According to the website, "the program provides successful undergraduate applicants with awards that include academic assistance (up to $9,500 per year) for two years of full-time study and a 10-week, full-time paid ($700/week) internship at a NOAA facility during the summer."
"I'm so excited to have been awarded this scholarship – it's such an awesome opportunity!" Reese said.
Reese, who is advised by ChBE Professor Ganesh Sriram, is currently conducting research in ChBE Professor Akua Asa-Awuku's lab on the potential for weather conditions to affect incidence of Legionnaire's disease; a type of pneumonia caused by Legionella bacteria.

"We're looking at the effects of precipitation, humidity, temperature and latitude on average case counts and trying to discern patterns in the data," said Reese. "I'm hoping to finish my data analysis and compile my work into a paper in the next few months. For my junior year, I'm looking to combine my major (chemical engineering) with my minor (sustainability) in some form, but my research topic is still under development."
Reese is on track to graduate in May 2023. For additional information, visit https://www.noaa.gov/office-education/hollings-scholarship/
Published April 15, 2021