ChBE Faculty Members Receive UMD BBI Seed Grants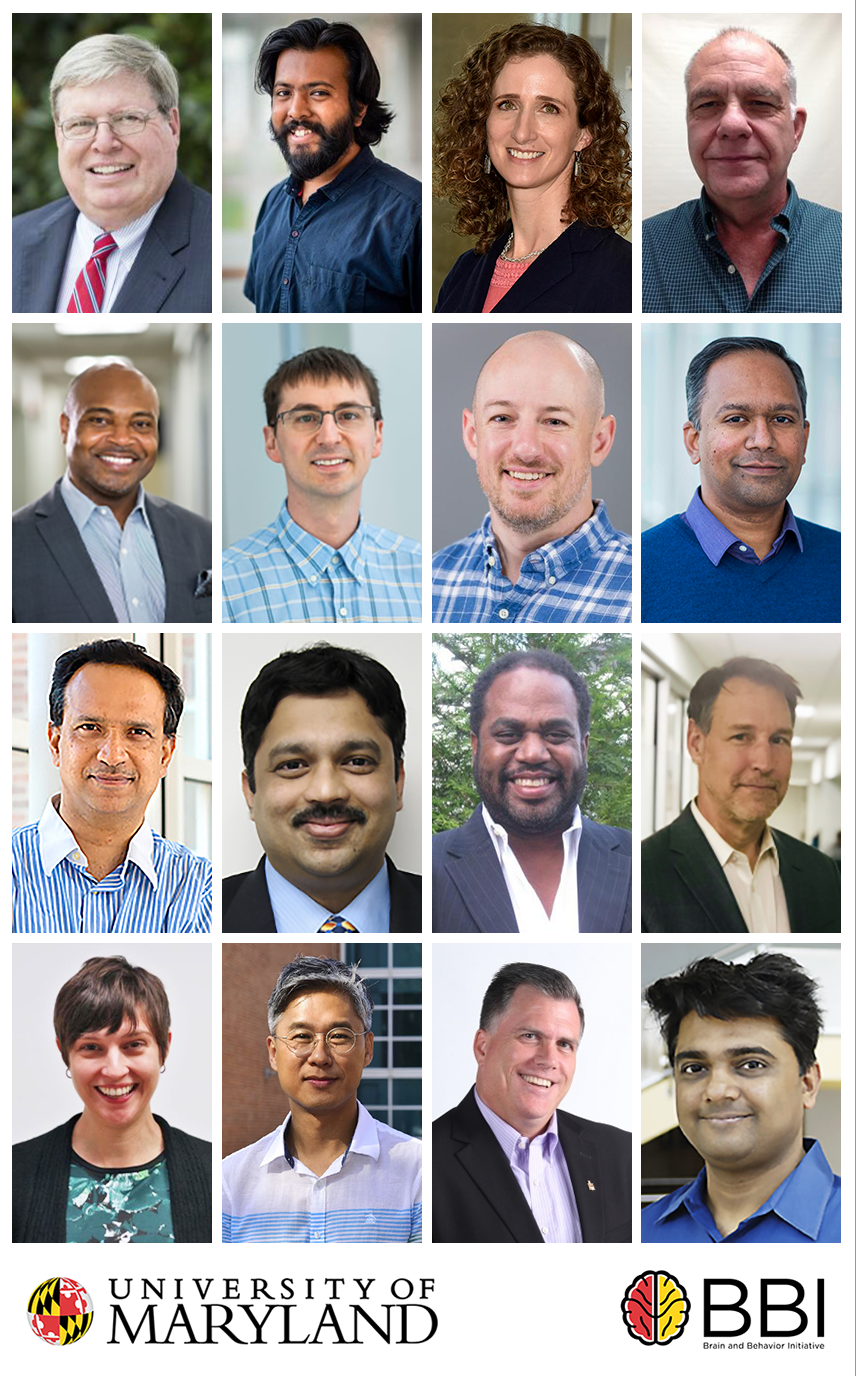 Srinivasa Raghavan and Ganesh Sriram, both professors in the UMD Department of Chemical and Biomolecular Engineering (ChBE), have each received seed grant money from the UMD Brain and Behavior Initiative (BBI) for FY20.
Applications for the 2020 request for proposals came from faculty members in 19 departments and 12 centers and institutes across eight colleges and schools, representing an exciting range of new interdisciplinary teams and projects. Seed grant funding will be provided to faculty members from five colleges, including the A. James Clark School of Engineering.

Time-Release Capsules for Neurotransmitter Delivery to the Brain of Behaving Birds

– Robert Dooling (Professor Emeritus, Psychology)
– Gregory Ball (Professor and Dean, BSOS)
– Srinivasa Raghavan (Professor, ChBE)
Vocal communication is essential to the success of many social species, and over the past several decades, songbird vocal behavior has emerged as one of the most productive models for understanding the neurobiology of vertebrate learning. Much is known about how various hormones and neurotransmitters act within the brain to regulate the learned social behavior of birdsong, including the fact that, in canaries (Serinus canaria), the motivation to communicate by song depends on the action of steroid hormones like testosterone in the brain. However, the specific mechanisms of this effect are not yet understood. Traditionally, researchers have studied how testosterone motivates singing by delivering the hormone via injection. But administering these injections has required handling or temporarily restraining the canaries and thus complicated researchers' ability to measure their natural behavior. Dooling, Ball and Raghavan along with their graduate students, Chelsea Haakenson (NACS) and Leah Borden (ChBE) posit a new approach to drug delivery: time-release capsules. These capsules allow for a drug to be released in the brain while the bird is behaving normally. Behavioral measurements at the time of testosterone release from the capsules in a normal bird will allow researchers to examine the still unclear non-genomic, rapid effects of steroid hormones. If this approach works, it will open up a whole new level of temporal and spatial precision in understanding the neuroendocrine effect on brain function in a complex vertebrate brain.

Sex differences in exercise effects on brain microvascular endothelial glucose metabolism

– Alisa Morss Clyne (Associate Professor, BioE)
– J. Carson Smith (Professor, Kinesiology)
– Ganesh Sriram (Associate Professor, ChBE, MEII)
This project looks to design more effective exercise training for those at risk of Alzheimer's disease (AD) by identifying and studying a biomarker for earlier detection of AD: brain glucose uptake. Brain glucose uptake is ripe for research not only because reduced glucose uptake generates cognitive decline but also because, as a measure of cognitive decline, brain glucose uptake registers changes based on multiple known risk factors for AD: age, sex, and the presence of a protein known as APOE4. Although researchers currently know the major risk factors for developing AD—the elderly are more at risk than the young; women are more at risk than men (over 60% of patients with AD are female); and those with one or more copies of the APOE4 allele are at increased risk for developing AD at a younger age—this project aims to address multiple axes of this matrix simultaneously. We hypothesize that brain glucose uptake from female subjects with APOE4 alleles will be the lowest, and we posit that exercise will begin to reverse this effect, increasing brain glucose uptake and delaying cognitive decline. As far as we know, this research is the first to study how exercise impacts glucose metabolism with sex and APOE4.
All of these projects are well-aligned with the mission of UMD's new President, Dr. Darryll Pines, to "plan for a different and more equitable future [and to] play a transformative role in tackling the issues facing our global community and work to improve the health and well-being of people in the state of Maryland and around the world."
Related media:
BBI Awards Seed Grants to Six Interdisciplinary Projects, UMD, 30 July 2020
Published August 3, 2020