University of Maryland Ranked Top Public School for Tech Entrepreneurship in 2013 StartEngine College Index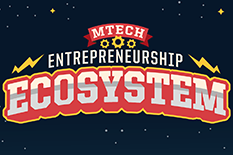 The University of Maryland is the top public school in the U.S. and ranked second overall for tech entrepreneurship, according to the newly released 2013 StartEngine College Index, as reported in the Silicon Valley publication PandoDaily.
The author, Howard Marks, co-chair of StartEngine, Los Angeles' largest startup accelerator, founder and CEO of Acclaim Games (now owned by Disney), and co-founder of Activision and Chairman of Activision Studios (1991-1997) is eager to fund the most talented entrepreneurs and was tired of having only "gut feelings" and "Top Engineering Colleges" lists to work from, so Marks set off to uncover the top underrated entrepreneurial schools in the U.S.—those that many investors pass over.
Marks used CrunchBase API data, which lists thousands of data points for funding received by founders of companies, cleaned it up and distilled a list of all the colleges and universities in the U.S. with at least 15 alumni who have founded a startup that has gone on to receive investment.
The results, he said, were not what he expected.
"Now let's talk about the biggest surprise among the public schools on our Index: University of Maryland," Marks explained. "Maryland ranks second, with a median capital per founder of $10.3 million.
Marks went on to point out that Maryland is "… crushing private schools (including the entire Ivy League) on the StartEngine index."
While the high ranking may come as a surprise to many, Marks made note that "people forget that Google was co-founded by a Maryland alum." Sergey Brin graduated from UMD with a degree in computer science and mathematics.
Under Armour was founded by UMD alumnus Kevin Plank. Also, Sirius Satellite Radio was co-founded by UMD alumnus Robert Briskman.
The historical data for the Maryland Technology Enterprise Institute (Mtech), while not included in Marks's report, support his conclusions:
$3.6 billion: revenue generated, company acquisitions, investments and contracts by Mtech Ventures companies since 1985
$21 million: investment, grants and contracts raised or acquired by Mtech Ventures companies from 2010-2012
27: total companies in the Technology Advancement Program, TERP Startup Laboratory and VentureAccelerator in 2012
3: blockbuster Technology Advancement Program incubator graduates, including two that sold for $1B+ and another that developed pervasive hybrid-electric drive technology (Martek Biosciences, Digene Corporation, and PAICE, respectively)
1,003: enrollments in Mtech's entrepreneurship education courses during the 2011-2012 school year
18: entrepreneurship courses offered by Mtech during the 2011-2012 school year
902: entrepreneurs that have gained expert advice through Mtech's free, monthly, open Entrepreneur Office Hours and Innovation Fridays office hours
Entrepreneurship and innovation thrive at the University of Maryland and Mtech. We've known this for years. It's nice to see that the rest of the world is finally catching up.
Published October 3, 2013