ChBE Ph.D. Student Wins Battery500 Young Investigators Award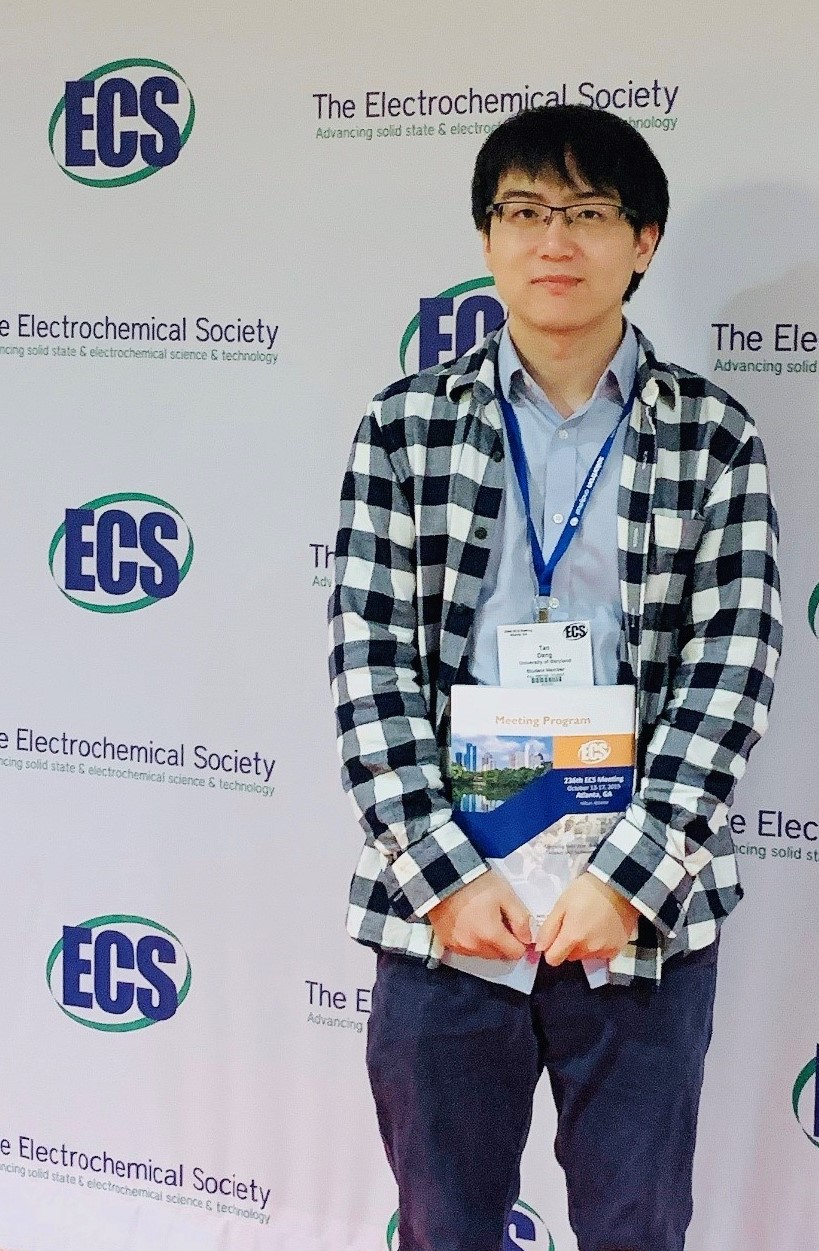 Tao Deng, a Ph.D. student in the UMD Department of Chemical and Biomolecular Engineering (ChBE), has received one of the coveted Battery500 Young Investigators Awards. The award, selected by the Battery500 Working Committee, provides PhDs and Post-docs with funding to conduct innovation research in support of the Battery500 mission.
Deng, advised by ChBE Professor, Chunsheng Wang, will receive $40,000 in funding to develop his proposal, "Salt-in Polymer Enables High-Energy Lithium Metal Batteries." The ultimate goal is to demonstrate flexible and safe quasi-solid-state lithium metal batteries based on a salt-in-polymer electrolyte that combines the chemistry of high-concentrated electrolyte and polymer composites.
"My research focuses on the interface between the electrolyte and electrodes, and aims to develop high-performance Li/Na metal batteries with high energy density and safety," said Deng. "The proposed quasi-solid-state lithium metal battery can potentially solve the most challenging interfacial problems for solid-state batteries, and triple the energy density of current battery technology in an economically affordable manner."
Battery500 is an initiative led by Pacific Northwest National Laboratory (PNNL), and sponsored by the Department of Energy (DOE). The goal of the consortium is to develop "a battery pack with a specific energy of 500 watt-hours per kilogram, compared to the 170-200 watt-hours per kilogram in today's typical electric vehicle battery. If successful, the Battery500 consortium will result in a smaller, lighter and less expensive electric vehicle battery."
Other consortium members include Brookhaven National Laboratory, Idaho National Laboratory, SLAC National Accelerator Laboratory, Binghamton University, Stanford University, UC San Diego, UT Austin, University of Washington and IBM.
Published October 18, 2019