CHBE Chair Sheryl Ehrman Departs for San Jose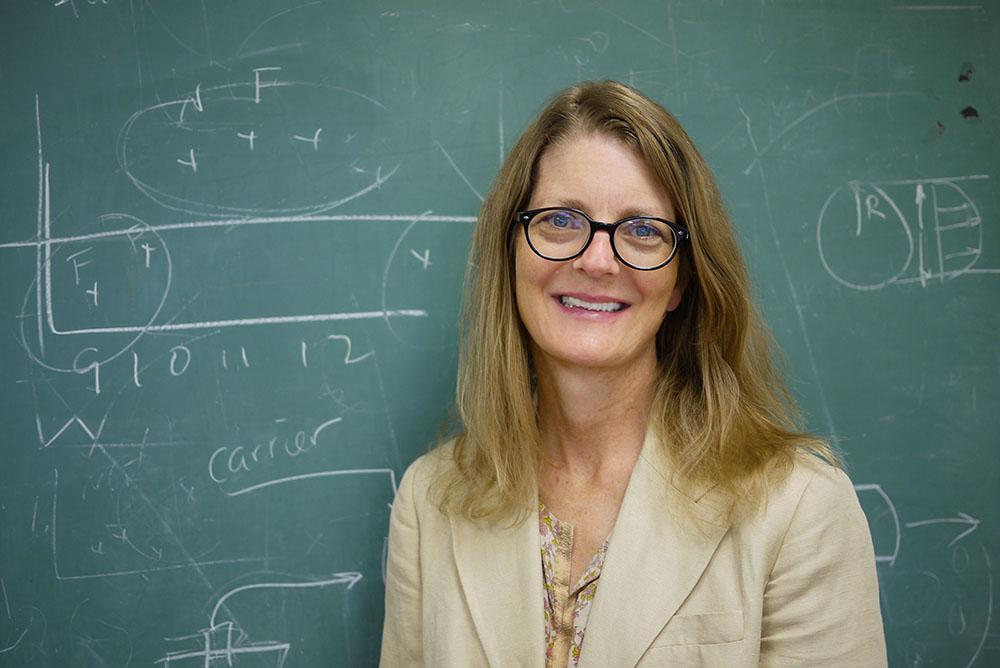 After seven years as chair of the Department of Chemical and Biomolecular Engineering (CHBE) at the University of Maryland, Sheryl Ehrman will step down in summer 2017. Ehrman, a native Californian who joined the Clark School in 1998, accepted the position of Don Beall Dean of the Davidson College of Engineering at San Jose State University, effective July 3.
Ehrman will be remembered for her countless hours of dedication, passion, and leadership, both in and out of the classroom. Over her tenure, CHBE roughly doubled its external research expenditures, increased the size and diversity of its faculty, improved the transition for undergraduate transfer students, developed two new B.S./M.S. programs, and increased the size of its graduate program by one third.
"Dr. Ehrman has been a truly strong leader for the department of Chemical and Biomolecular Engineering. Her presence will be greatly missed, but she has provided a strong foundation from which to build the future. I wish her much success in her new role as Dean of Engineering at San Jose," said Darryll Pines, Clark School dean and Nariman Farvardin Professor of Aerospace Engineering.
Published May 2, 2017