ChBE Alumnus David Ramos Takes 2nd Place at BI-ON 2018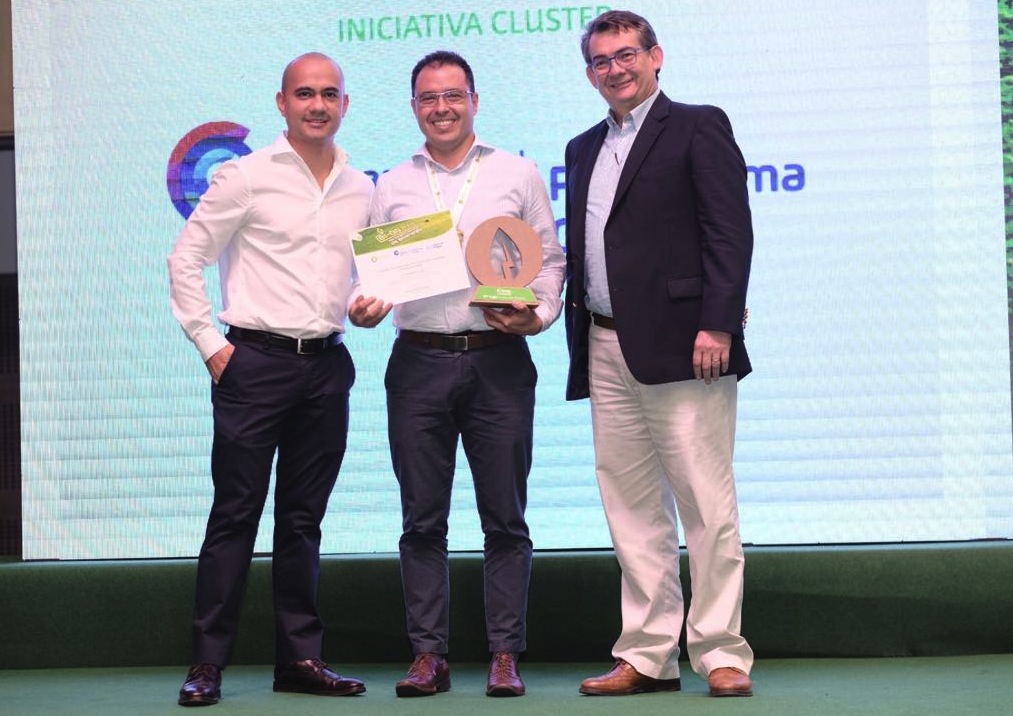 ChBE Alumnus David Ramos (M.S. '09) placed 2nd in the BI-ON 2018 Poster Competition, held at the Colombian National Bioenergy Congress BI-ON on April 26-27, 2018. The goal of this annual conference is to ignite the expansion of energy production using biomass.
"I am so happy to win second prize, for the second year in a row, because the quality of the other papers competing was very high – it is not an easy endeavor to come out once more with something relevant and novel in terms of biomass use for energy production," Ramos said.
Ramos – representing SUCROAL S.A., Palmira, Valle del Cauca in the poster competition – focused his research on the use of novel sources of biomass to produce biogas throughout the bio-digestion process. His production unit is looking for ways to sustainably reduce CO2 emissions. Generating more biogas (due of its methane content) to replace current consumption of natural gas in their boilers is one possible strategy.
Winners of the competition were selected based on novel aspects that can be applied to bioenergy creation, relevance of the study for the energy production chain, and feasibility for implementing the research outcomes – especially in the host country.
Colombia is a nation committed to reducing CO2 emissions from fossil fuels. Although roughly 80% of the entire country's electricity is produced via hydraulic energy, less than 2% is produced via renewable energy. Within that percent, 98% of electric cogeneration is produced using sugarcane bagasse as biomass source, mostly of it grown in the Valle del Cauca state.
"Although hydraulic energy is a clean form to produce energy because it produces low of CO2 emissions, if the country faces an unusual drought, energy prices increase," said Ramos. "So Colombia, for example, is seeking to diversify its portfolio to achieve sustainable growth. Colombia is very attractive for its geographical location and natural resources, which is why biomass energy – either through thermal cogeneration or in biogas form – is an alternative the nation is exploring."
ChBE Associate Professor Nam Sun Wang advised Ramos, a Colombian Fulbright scholar, during his tenure at the University of Maryland.
Published May 11, 2018