Adomaitis Group's Thin-Film Experiment to Launch to the ISS Nov. 17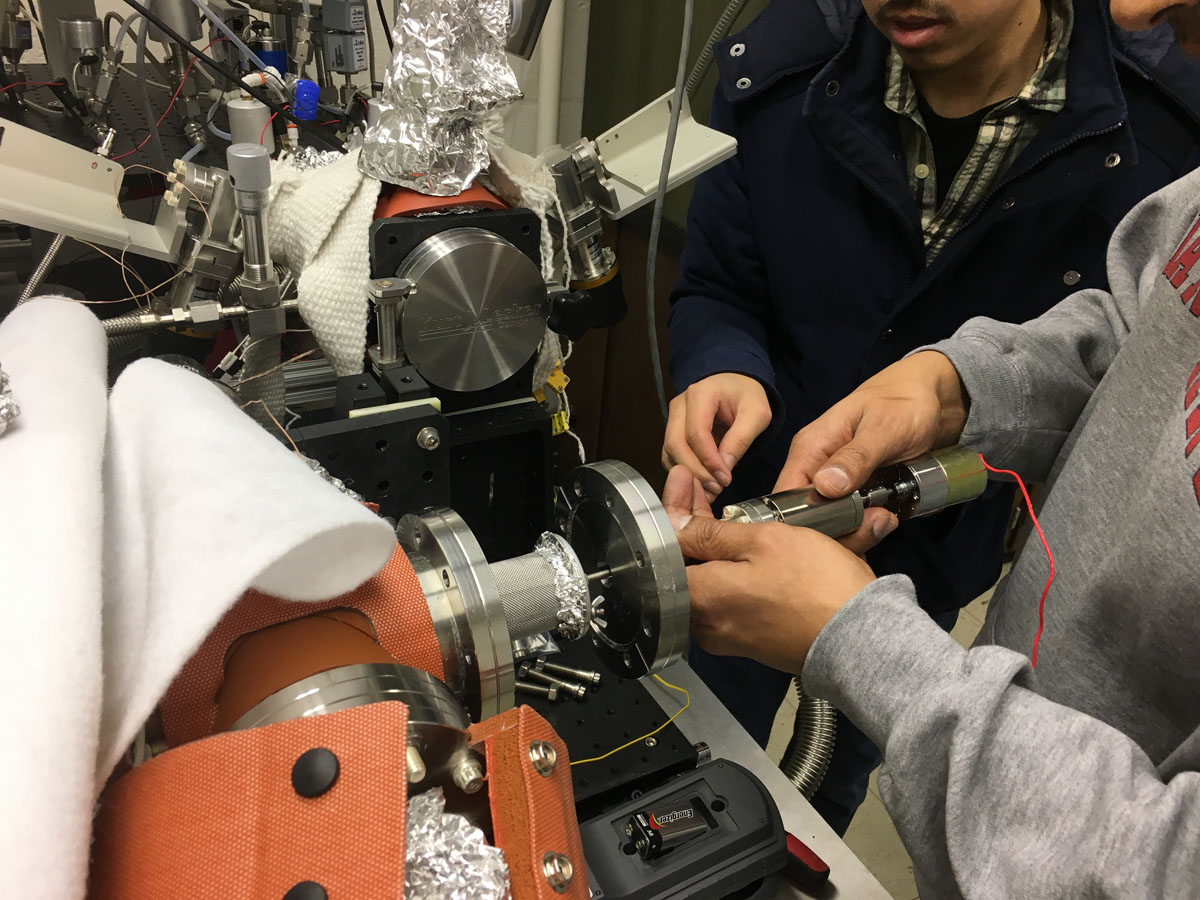 On Saturday, November 17, a Northrop Grumman Antares rocket will launch from NASA's Wallops Island Flight Facility for a resupply mission to the International Space Station (ISS). Aboard the Cygnus cargo vessel is MISSE-10 and the research of ChBE Professor Raymond Adomaitis' (ChBE/ISR) Thin Film Group. MISSE-10 is a materials science experiment that will expose a range of material samples to the surprisingly active environment of low Earth orbit (LEO) for over one year in space; the samples then will be returned to Earth for further evaluation.
"Because of the atomic-level control of film thickness and the wide range of materials that can be deposited, atomic layer deposition processes have great potential for spacecraft applications where weight reduction and material performance are critical," said Dr. Adomaitis.

Follow this link to watch a video explaining various experiments contained in the Cygnus cargo vessel. Prof. Adomaitis' thin films experiment is among those being exposed to space on the array that will be installed outside the ISS.
About the thin film experiment:

Waste heat from the ISS is radiated to space by large white panels. The pigment used to coat these radiators is designed for optimal emission of waste thermal radiation and minimal absorption of solar radiation. Because the electrically insulating pigment can become differentially charged in LEO, the Adomaitis group has been working in conjunction with NASA's Goddard Space Flight Center to develop ultra-thin conductive coatings that do not interfere with the optical properties of the pigments and allow for the dissipation of static charge.
With the support of NASA and the National Science Foundation, a special atomic layer deposition (ALD) reactor for depositing indium oxide (IO) and tin-doped indium oxide (ITO) films was constructed and used by Adomaitis' ChBE Ph.D. students Hossein Salami and Alan Uy, ChBE MS student Aarathi Vadapalli, and Corinne Grob, in conjunction with Adomaitis' former student Vivek Dwivedi (PhD ChE 2010), now the associate head of the NASA Goddard Space Flight Center's Thermal Engineering Branch. The researchers used ALD to deposit conductive thin films (less than 100 atoms thick) of indium IO and ITO on pigment nanoparticles to create the four samples being sent into space on Saturday.
More details of Adomaitis' MISSE10 work, also known as the Innovative Coatings Experiment, can be found on NASA's website.
Launch details:

Weather conditions permitting, the Northrop Grumman Antares rocket, carrying the company's Cygnus cargo spacecraft to the International Space Station will launch from the NASA Wallops Flight Facility and Virginia's Mid-Atlantic Regional Spaceport at 4:01 a.m. EST, Saturday, Nov. 17. You can get the latest details about the launch schedule and watch the launch live online at the Wallops Flight Facility website. If skies are clear, it also may be possible to see the rocket launch along the East Coast of the United States.
Published November 15, 2018