New Series Emphasizes Engineering Education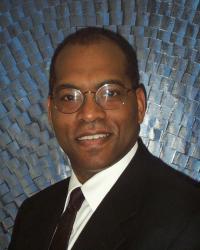 The inaugural seminar in the Clark School's new Engineering Education talk series will be presented by Norman L. Fortenberry of the National Academy of Engineering (NAE) Center for the Advancement of Scholarship on Engineering Education (CASEE) on October 7 at 1:30 p.m. in the PEPCO Seminar Room.
Fortenberry's talk, "Revitalizing Engineering Education: A Research-Driven Approach," will provide an overview of the forces driving improvement in engineering education and discuss efforts to continuously improve the quality of engineering education through research and innovation.
Fortenberry is the founding director of CASEE, which represents an effort, collaborative across stakeholder communities, to improve the alignment of the knowledge and skills possessed by future and current engineers and the knowledge and skills sought within engineers by various stakeholders of engineering education. This effort is pursued through research on, as well as development and deployment of, innovative policies, practices, and tools designed to enhance the effectiveness and efficiency of systems for the formal (spanning all age and grade levels), informal, and lifelong education of engineers.
For a full description of the lecture and Fortenberry's complete biography, please see the Clark School's calendar.
Published October 2, 2008