Leite Nanophotonics Research Featured on Advanced Optical Materials Cover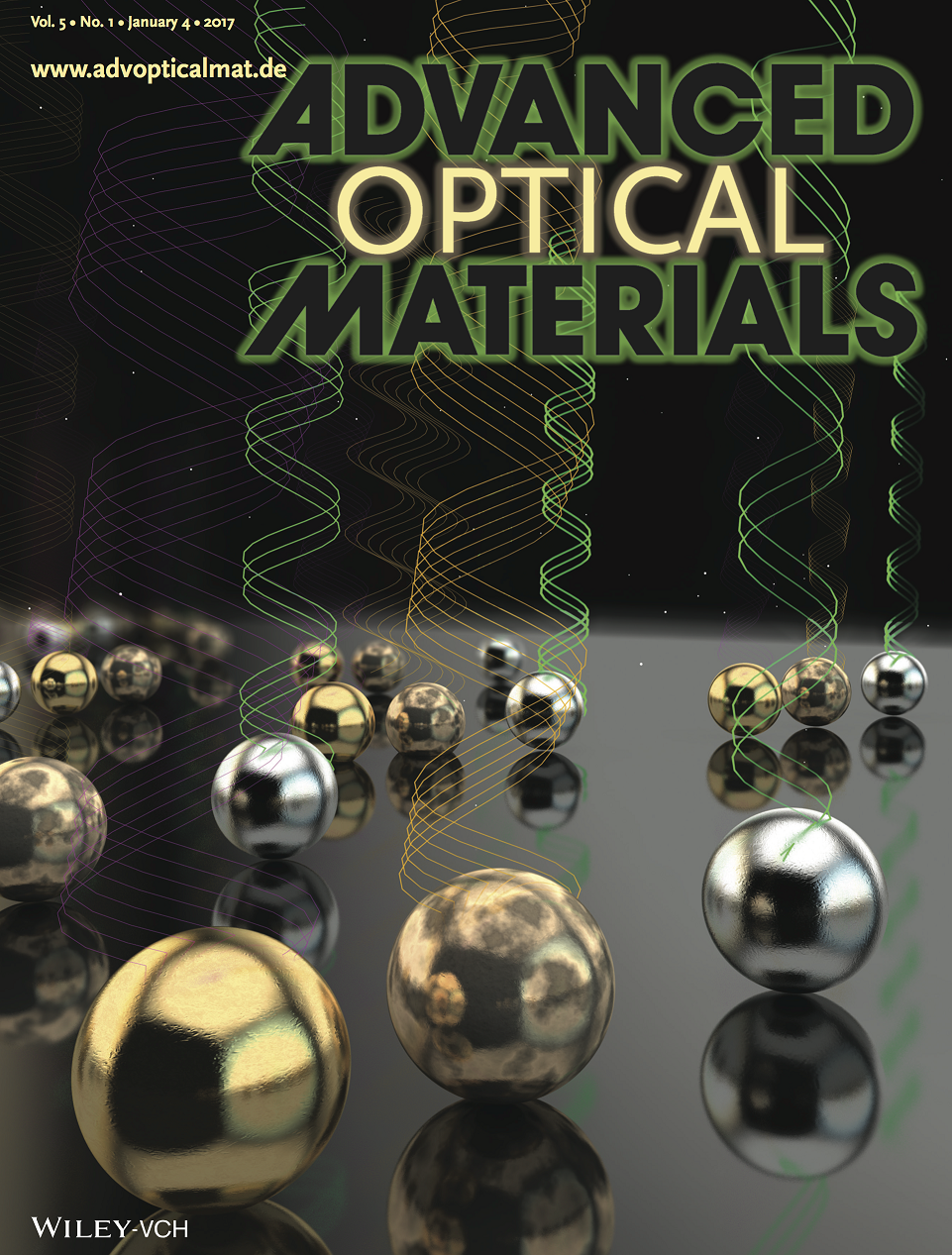 Metallic nanostructures research conducted by Professor M. Leite (MSE, IREAP, UMERC) and team is featured on the cover of the January 4, 2017 issue of Advanced Optical Materials.
The Leite team developed a platform to produce fully alloyed metallic nanostructures with engineered optical properties, which can be used in a wide range of nanophotonics applications. This will allow researchers to design nanoscale building blocks for devices ranging from energy harvesting systems to colored displays.
Published January 5, 2017