Dongxia Liu Promoted to Professor with Tenure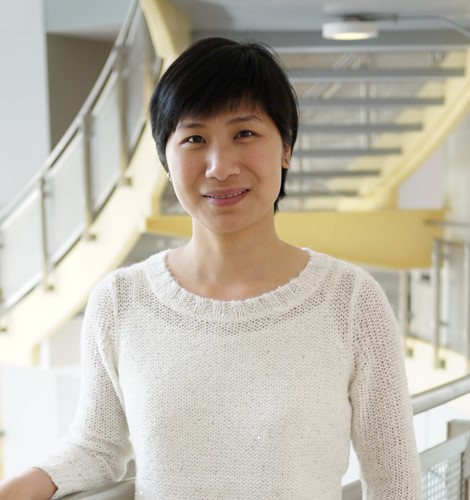 Dongxia Liu, a faculty member in the University of Maryland (UMD) Department of Chemical and Biomolecular Engineering (CHBE), has been promoted to professor with tenure effective August 23, 2022.
Liu, who received her Ph.D. from the University of Rochester before joining the UMD faculty in 2011, has made a name for herself in materials synthesis and catalytic science, with an emphasis on precisely controlling composition and constitution of nanostructured particles and membranes for renewable energy conversion and storage applications. Her team focuses on nano-engineering of advanced materials with structural elucidation, growth mechanism perception, and industrial application exploration in catalytic conversion technologies to enabling the development of green and sustainable energies.
Liu has received a number of awards throughout her career including a Minta Martin Award and Junior Faculty Outstanding Research Award, both offered by the A. James Clark School of Engineering, and an NSF CAREER Award. She has also been nominated for Invention of the Year (2021) for her research project, "Membrane reactor for natural gas conversion to high-qaulity fuels," alongside teammates UMD Professor Eric Wachsman and Mann Sakbodin (Ph.D. '19), CEO of MS Science and Engineering.
"We are all extremely proud of Dongxia," said Peter Kofinas, CHBE Professor and Chair. "We value her outstanding job of impact nationally and internationally through research, teaching and service, and are thankful for the commitment she has made to the University of Maryland."
Published June 8, 2022