ChBE Undergrad Adam Ferrick Receives ASPIRE Award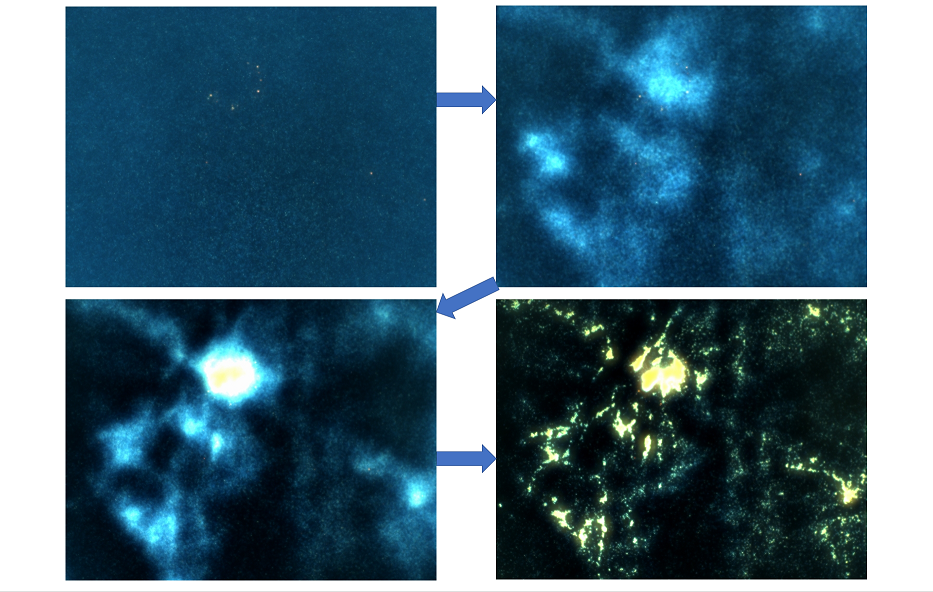 Adam Ferrick, an undergraduate research student in the Department of Chemical and Biomolecular Engineering (ChBE) has received the ASPIRE student research award for his research project, entitled, "AC Field Aggregation of Plasmonic Silica Coated Silver Nanoparticles."
"The basis is that because of the applied electric field, metal nanoparticles can experience attractive forces that overpower their same-charge repulsions," Ferrick explained. "The main factors affecting this behavior are the voltage and frequency of the alternating field. In my research, I found that under certain conditions, the field becomes strong enough to bring the particles so close together that their electrons couple, causing a red-shift in color (in this case, the silver particles start as blue and become yellow when very close). The goal of my project was to locate and characterize the entire range of voltages and frequencies at which this color shift is experienced."
Although Ferrick is a native of Marlboro, New Jersey, he chose to attend UMD because of all the schools he visited, UMD "was the only campus I really liked and connected with. My first visit was on a Maryland Day – the engineering students I spoke to had incredible things to say about the Clark school. I love science and the ChBE program seemed like the best logical step to pursue my interests."
ASPIRE (A Scholar's Program for Industry-oriented Research in Engineering), a program run through the Maryland Technology Enterprise Institute (MTECH), seeks to broaden the educational experience of undergraduate engineering students through direct involvement in real-world engineering projects.
Post graduation, Ferrick, advised by ChBE Professor Taylor Woehl, hopes to join the industry as a design or process engineer for a chemical company. His expected graduation date is May 2018.
Adam will receive his award at the Clark School of Engineering Honors and Awards Ceremony on April 11.
Published March 1, 2018