ChBE Alumna Receives Fullbright Scholarship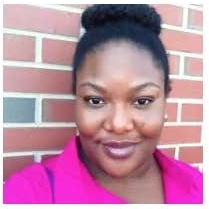 Ezinne Achinivu, who received her B.S. in Chemical Engineering from UMD in 2010, has recently become a Fullbright Scholar. The prestigious, Fullbright Program seeks to increase mutual understanding between the people of the United States and other countries via the exchange of people, knowledge and skills. Achinivu was selected to work in Reims, France, as the region has a need for Ph.D.-level engineers in the field of biotechnology and bioprocessing, which made her a strong fit for this Fellowship.
While studying at UMD, Achinivu participated in undergraduate research, advised by ChBE Professor and Chair, Dr. Sheryl Ehrman, where she developed a foundation in performing rigorous, multidisciplinary research with a focus on computational chemistry and drug delivery. Her extracurricular activities included membership in the Society of Women Engineers where she worked to promote engineering education amongst middle and high school students. Additionally, Achinivu was an EcoHouse scholar, which is a program that promotes sustainable living on campus.
In 2014, Achinivu received a Ph.D. in Chemical and Biomolecular Engineering from North Carolina State University.
"My thesis was focused on developing a sustainable technique for processing waste biomass (corn stover) into high value bioproducts (biofuels and biomaterials)," said Achinivu. "Following my thesis, I completed a postdoctoral fellowship at the University of Alabama where I continued to develop depth with my research expertise in biomass processing. In this position, I was exposed to procedures for process scale up/development and commercialization of the bioproducts and biomaterials."
"In France," she continued, "I will be applying my expertise in biomass processing to a different feedstock and application. My team and I are looking to develop processes for extracting high value compounds from biomass, such as mustard bran and canola seeds, for use in cosmetics. I will contribute my skills in bioprocess development to effectively extract the biomaterials of interest and develop formulations for a potential product to be commercialized. The impact in both France and the U.S. should be significant, given the need for effective commercialization of bioproducts and the utilization of renewable resources."
Congratulations, Ezinne!
Published April 28, 2017