$50K Business Plan Competition Semifinalists Announced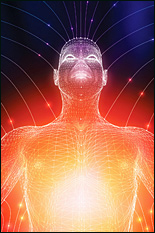 MTECH Ventures, a unit of the
A. James Clark School of Engineering
, announces semifinalists for the
University of Maryland $50K Business Plan Competition
.
The 16 semifinalist teams, chosen from 58 entries, include:
Faculty & Graduate Student Category (Winner will Receive the Maryland Department of Business and Economic Development Award)
Advanced Magneto-Optical Systems will provide technology compatible with current optical scanners that will enable the use of two-dimensional hidden magnetic barcodes and other authenticity marks to enhance the security of critical identity products such as credit cards, checks, banknotes, drivers' licenses, medication packages and other manufactured components.
Applied Media Analysis is developing its patent-pending Click Your World mobile shopping solution, which allows users with camera and Internet-enabled cell phones to scan and instantly purchase products in print advertisements.
Deviant Intelligence LLC is developing a suite of computer network security risk assessment products, called Threat Matrix, which combine patent-pending attack-capturing technology with business intelligence products.
Komoku is developing solutions for organizations to detect and recover from rootkits, spyware, and other malicious software
Metatropi has developed a patent-pending metabolomics technology that enables highly accurate and simultaneous measurement of hundreds of metabolites (e.g. glucose, amino acids) in biological systems, for uses such as early disease diagnosis, personalized nutrition and medicine, functional genomics, and safe use of genetically modified food.
VIP-Tech is developing virus-imprinted polymers (VIPs) to capture targeted viruses while leaving non-targeted molecules unbound—for applications such as removing viruses from blood, purifying viruses for gene therapy, or producing pharmaceuticals.
Undergraduate Student Category
The Daily Feeder is a web service enabling users to build a personal, newspaper-like web site, with automatic updates of headlines and content from Really Simple Syndication (RSS)-enabled media sources they select.
Eagle Vision Systems is developing software that enables retail stores to analyze in-house video feeds for better product placement and presentation.
I-Receipts is planning a service that eliminates paper receipts for consumers and businesses by providing instant database and Internet access to purchase information.
IMPACT is developing an affordable educational kit to teach Micro Electro-Mechanical Systems (MEMS) concepts to undergraduate students—without the need of a high-priced clean room or expensive laboratory equipment.
ORBSolution.com (Online Realty Business Solutions) aims to be the first nationwide listing database for real estate agents, offering easy-to-use agent web hosting, a "Real Estate in a box" package for companies, and a national property database.
Young Alumni Category
Affiliate Classroom provides an online training facility for web-based affiliate marketing, a risk-free form of advertising through which an online merchant rewards an affiliate site for every visitor, subscriber, and/or customer referred to the merchant—much like a finder's fee.
The Content-Based Image Organizer and Search Engine is being developed by an alumnus and graduate student to search images based on their content—the objects or people in the images—first as a desktop-based image organizer and then as an Internet-based search engine.
Daedalus Flight Systems is developing a helicopter micro aerial vehicle (MAV) with on-board stabilization and obstacle detection, which is remotely operated from a PDA-based control station—for applications such as surveillance, as well as search and threat detection in dangerous environments.
Isogen Pharmaceuticals has developed a patentable technology, as well as novel screening techniques, to quickly identify cancer therapeutics specifically targeting cancerous cells—incurring fewer side effects.
Sigelock has developed a next-generation, locked fire hydrant prototype that protects its working parts against vandalism, ensuring proper use during an emergency—at which time it can be opened in under five seconds by a hydraulic tool exerting 6,000 pounds of force.
The UM $50K Business Plan Competition is sponsored by the Maryland Department of Business and Economic Development, Mintz, Levin, Cohn, Ferris, Glovsky and Popeo, and Fish & Richardson P.C.
The competition, now in its sixth year, has historically awarded a total of $285,000 in prizes to faculty, students and alumni with the best plans for innovative new ventures. Previous winners have generated millions in revenues, grants and awards.
Finalists will be announced on March 15 at 4:00 p.m. in room 1111 of the Kim Engineering Building.
Published March 6, 2006