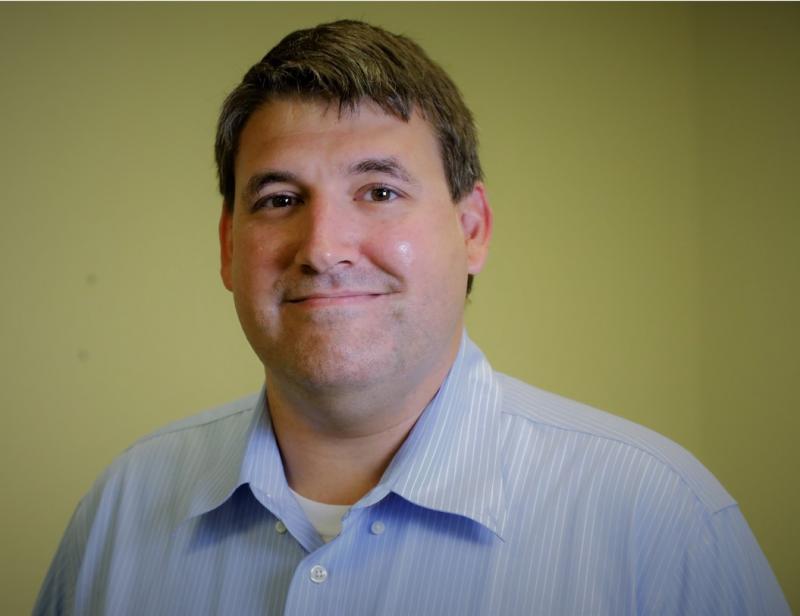 I've always been an advocate for public service... it is so important, especially now, to give back.
Hometown: Cumberland, MD
Degrees: 2004, B.S. Chemical Engineering (UMD); 2011, M.S. Chemical Engineering (NC State University); certified 6-sigma black-belt and lean practitioner. 

Jason Repac, who completed his bachelor of science in chemical engineering in 2004, currently serves as the Manufacturing & Operations Senior Director at Pixelligent Technologies, LLC, in Baltimore. We connected with Jason recently to learn more about his tenure while at UMD and how his degree helped bolster his professional development. 

Let's start at the beginning – can you tell us a bit about your background? Why did you choose to attend the University of Maryland?

I'm originally from Cumberland, Maryland. My dad, brother, and uncle all went to school at Maryland. My dad studied accounting, and was the Vice President of Finance at Frostburg State University, and everyone encouraged me to attend the University of Maryland (UMD). I visited and applied to several other schools, too, including Cornell, Penn State, and Virginia Tech, but UMD gave me the best financial support and the engineering school was so well known – I'd always been interested in chemistry and was curious about biochemical engineering – I couldn't pass up the opportunity.

So, why did you choose chemical engineering as your major?

During an open house once, Dr. Jan Sengers, who was chair of chemical engineering at the time, took time to speak with me and gave me my first introduction to nanoparticles – I had no previous knowledge of the field, and was fascinated.

Later on, while taking Introduction to Chemical and Bimolecular Engineering with Professor Weigand, there was an undergraduate research opportunity in nanotechnology. I interviewed with Dr. Sheryl Ehrman, who offered me an opportunity to do some undergraduate research specifically on nanoparticles. That basically solidified my devotion to the major.

You completed your bachelor's degree in 2004 – then what did you do?

After graduation, I had actually planned to continue working with Professor [Michael] Zachariah towards a Ph.D., but after two years, we ran into funding issues, so I left the University and went to work in an oil field. That served its purpose for a time, but after a year, I realized I needed a more technical career. I applied to DuPont's field engineering program and started there two months later as a Continuous Improvement Specialist, while simultaneously working on an M.S. in chemical engineering from North Carolina State University. Later, I got involved in the OLED [organic light-emitting diode] group doing scale-up design, and I eventually lead the commissioning of a $35M OLED formulation facility.

And then after eight years, you made the jump to Pixelligent? How did that come about?

Yep, a recruiter for Pixelligent actually reached out to me; I interviewed, and they made me an offer – based on my ChemE degree, background in OLED materials, and the nanoparticle research I'd conducted – that I couldn't refuse. Pixelligent is a UMD incubator company, too, so the move seemed to make sense, and was a nice fit all around. 
For the last six years, I've been working to commercialize high refractive index nanoparticle composites, and we're starting to see a lot of interest in our materials for augmented reality – specifically for waveguides, which is really interesting. That's the best part of my job – I'm always learning and/or working with something new!

Your career just keeps getting better and better! Any plans for the future at this point?

I'm definitely staying with Pixelligent for the foreseeable future. They're such a rapidly growing company and are always looking towards the future. I really dig next-gen electronics and am looking forward to the incoming wave of augmented reality.

Is Pixelligent currently looking for interns, or recent grads to fill any open positions?

We're definitely always hiring new grads from UMD and UMBC. Internships have been a little difficult to manage over the last couple of years due to COVID, but we're starting to gear up again in that regard. Interested parties can either check the website or reach out to me directly. 

Speaking of COVID, how did it affect you and the company?

Oh, we totally shut down for the first few weeks. I was actually in charge of developing and implementing COVID protocols at work, which was interesting. Given that most work at Pixelligent is done in a lab, it's difficult to do this work from home, so we were only working at half-capacity for a quite a while. There were lots of safety protocols emplaced, as you can imagine, to keep everyone as safe as possible. As of July 1, 2021, however, we're all back in the office. One 'positive' that came out of the shut-down was the realization of just how many things can be done at home, which has allowed many of our employees the flexibility to work remotely. Having such flexibility has really increased employee morale as offering them the comfort to work from home bolsters happiness, which has increased communication and productivity.

And through all of this, you've still been serving on the ChBE External Advisory Board. How long have you been a member? 

Oh, I joined the board back in 2013 after Dr. Ehrman asked me to serve – I didn't hesitate. I have the necessary experience and I've always been an advocate for public service – it's so important, especially now, to give back, and I want to help the students as much as I can. I had a great college experience and I wouldn't be where I am today if I didn't attend Maryland. All of the professors and advisors were always available and looking out for me, and all of the research experiences, internships, events, programs, etc. fed into where I am today – UMD provides so much experience and exposure. It's really important to be as well-rounded as possible when you're looking for that first post-commencement job, and I hope that my role with the EAB can help facilitate this standard. 

Post-pandemic, what do you think the department should focus on regarding the student experience? 

I think it's important to ensure the Unit Ops Lab is always in prime condition, meaning the best equipment possible, so that the students can learn as much as possible. It's also imperative, as I mentioned, for students to network and have industry exposure, so making it possible for them to travel to conferences would be helpful. Given the difficulty in placing interns at this time, ChemE Car events can provide much needed enrichment, in addition to other student organizations, clubs, etc., to provide upcoming grads with as many tools in their toolbox, so to speak, as possible. Even without an internship, students can still show prospective employers what they learned and how they were proactive about putting that knowledge into practice. 

Do you have any additional advice for students? 

Yes. If you are struggling, reach out to tutors and professors as soon as possible. The curriculum is meant to be tough, to prepare you for the professional world. Many high schools, however, doesn't always prep you properly for college, so if you need help, don't hesitate to ask – stay focused and do your best to manage deliverables. 
 
Top