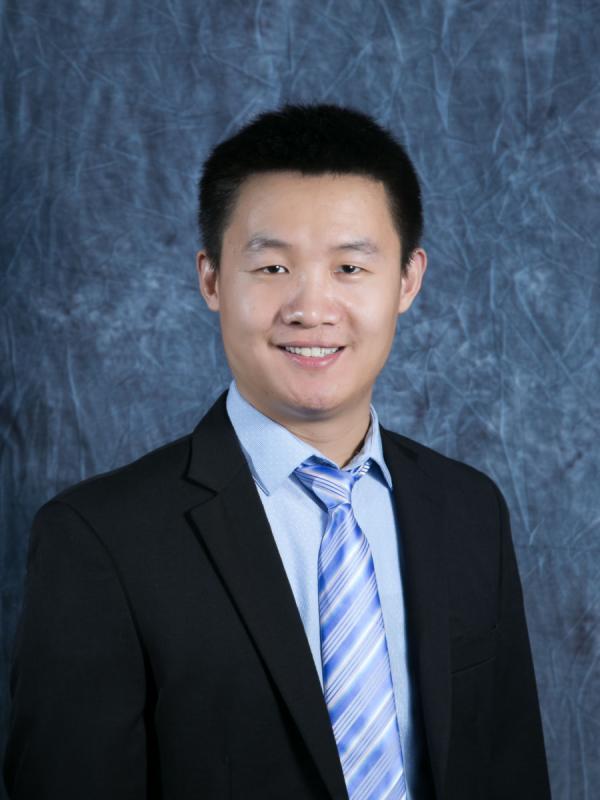 My research focuses on the underlying reasons for the electrode/electrolyte interfacial resistance - a key challenge for all-solid-state batteries.
Fudong Han, a Ph.D. Candidate in the Department of Chemical and Biomolecular Engineering, won a prestigious Gold Graduate Student Award from the Materials Research Society (MRS) Foundation in Spring, 2017. The MRS graduate student award is intended to honor graduate students whose research displays a high level of excellence and distinction. Han was one of only eight students from top schools, including Northwestern, MIT and Stanford to win this award. The title of Han's talk was, "Cathode/electrolyte interface: revisiting the electrochemical stability window of solid electrolytes."
In Spring, 2018, Han also won third place in the Clark School Dean's Doctoral Research Competition. The competition, created by Dean Darryll Pines, is intended to give top Clark School doctoral student researchers special recognition that will be valuable in launching their careers, and to impart on students the importance of high quality engineering research.
"My research focuses on the all-solid-state battery. In particular, I study the underlying reasons for the huge electrode/electrolyte interfacial resistance, which is considered the key challenge for all-solid-state batteries," Han said. "In my MRS talk, I proposed that the electrochemical stability of solid electrolytes was overestimated from the conventional measurement, and the electrochemical decompositions of the solid electrolyte occurs and may cause large interfacial resistances in all-solid-state batteries. I also demonstrated that the performance of all-solid-sate batteries could be largely improved by suppressing the electrochemical decomposition of solid electrolytes. The final goal of my research is to develop intrinsically safe, high energy, long cycle life, and high rate all-solid-state batteries for large-scale energy storage."
Han received both his B.S. and M.S. in Materials Science and Engineering from Shandong University in China. Since 2012, he has been a Ph.D. student in ChBE Professor Chunsheng Wang's lab, where he developed the all-solid-state battery project.
Multiple research papers have come out of Han's work in addition to conference presentations, patents and funded proposals.
In the past, he has held an All-S.T.A.R. Fellowship, a Harry K. Wells Fellowship and a Chinese Government Award for Outstanding Self-Financed Student Abroad. Additionally, he was awarded ChBE's T.A. of the Year and selected to enter the Future Faculty Program provided by the Clark school. Han's future goal is to become a University faculty member.
 
Top