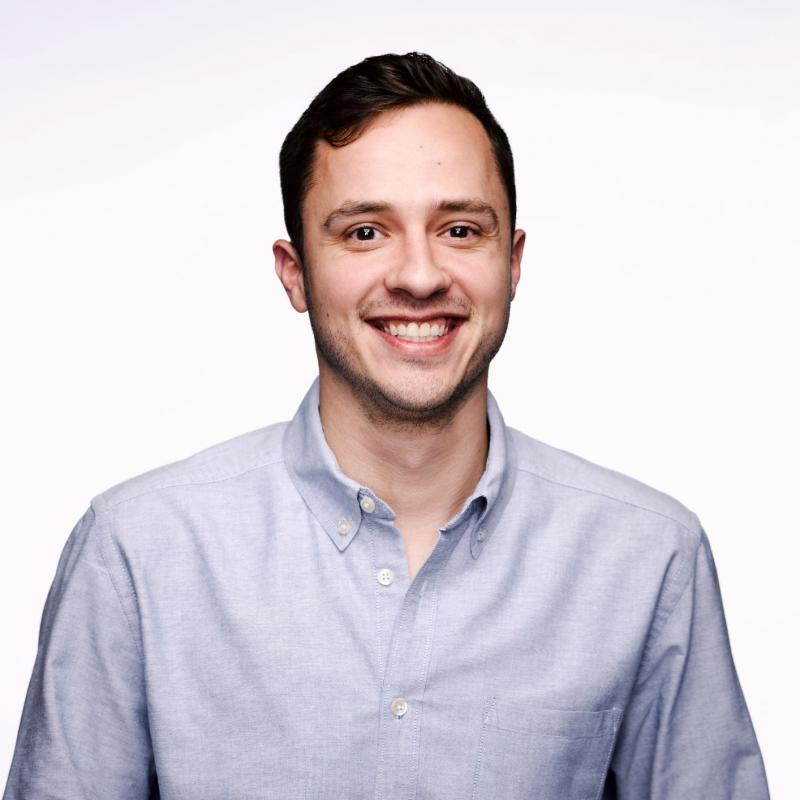 Take the time to build relationships with peers and professors... Those relationships... are the main reason I care so much about UMD.
Adam Behrens (BioE Ph.D. '15, ChBE B.S. '10) was initially undecided when he began his studies at the University of Maryland (UMD) in 2006.
Originally from the outskirts of New Orleans, the Behrens' family moved to Montgomery County when Adam was five. Over the course of four years at Sherwood High School, he was a little more focused on  sports than academics.
"I was a decent student – but didn't have much to boast about," Adam said. "My mom was an elementary and middle school science teacher, dad was an accountant, so I knew I was headed to college, but I had no idea what to focus on. We have a petroleum engineer in the family, and my dad suggested chemical engineering at one point, so that likely planted the seed."
Though he had his choice of eight different universities to attend, Adam felt compelled to attend UMD – the first in his family to do so. Although he was a little behind in math, he decided to major in engineering – specifically, the Department of Chemical and Biomolecular Engineering (ChBE) – during his second semester on campus. Over the summer prior to the start of sophomore year, Adam took a full-load of physics and mathematics courses, in preparation for a major that doesn't come easily to many people.
"I was lucky to find a core group of people to work with early on," he said. "Over the next few years, the six of us – one of whom I lived with – worked together to solve complex problems, and we took turns teaching each other. I remember my junior year as being one of the hardest working years of my life. It even compares to founding a new company, which is saying something!"
Shortly after transferring into Chemical Engineering, Adam met Peter Kofinas who was teaching an introductory engineering course at the time. Dr. Kofinas, offered Adam the chance to work in his lab.
"I worked under Brenden Casey (now at 3M), developing synthetic antibodies out of polymers called MIPs," said Adam. "We were looking at binding proteins from blood and found that one of the materials caused clotting. The original project fizzled out, but forced a pivot into a studying the material to induce clotting during traumatic injury. This  ended up being a pretty successful project that ultimately transitioned into my Ph.D. work."
Behrens looks back fondly at his time in the Kofinas lab.
"Peter does such a great job of letting students drive their own projects – he gives you lots of freedom, which means freedom to fail, too," he said. "It took me a long time to figure things out, from a productivity, or design, stand-point, so I didn't publish my first paper until my fourth year of study – then finally, everything clicked."
Adam worked closely with other graduate students in the lab including Omar Ayyub and Mert Vural. "The projects were always very translational but varied widely in subject matter, from surgical sealants and diagnostics to flexible electronics." The projects provided him with plenty of experience in R&D as well as exposure to the commercial side of things .
"I learned how to connect fundamental engineering principals to a variety of applications," said Adam. "Having exposure to so many projects was fairly unique – it allowed me to learn a skillset that could allow me to quickly become an asset on a new project."  
Behrens – who has since been published numerous times, made the Forbes '30 Under 30' list in 2017, and was a postdoc in the Langer Lab at MIT – considered going into academia post-commencement… but an entrepreneurial spirit was calling.
"I've always wanted to do my own thing – to make a meaningful impact and solve really big problems – so even though it was risky, I started my own company," he said. "It really was a leap of faith and a bet on myself and my team.  It's been tough and stressful but totally worth it. The company is still young but things are going well!"
Last year, Adam became the CEO of Mori – a start-up, located just outside of Boston. Using natural proteins of a silkworm as the foundation for developing  edible and water-based "solutions for extending freshness" is the theme. Behrens and a lean team  work with food producers, processors and retailers to extend shelf life of their most valuable products. The technology works by applying a solution to the surface of a food item that creates a razor  thin barrier that slows down water loss, oxidation and bacterial growth.
"We're devoted to transparency and making a big impact," Behrens said. "This company is ultimately about helping people, so fostering a positive reputation and maintaining trust is a big deal to us."  
So, any words of advice for current and/or future engineering students? 
"Take the time to build relationships with peers and professors. I spent more time with Peter, my lab mates, and my study group over the course of my academic tenure than I have with most other people during any other time of my life," he said. "Those relationships – many of  which I maintain today – are the main reason I care so much about UMD. Work hard. Be helpful. Maintain integrity. This will solidify your reputation, and pave the way to success."
Top